Casa de Montecristo by JR Cigar - Whippany
Phone Number:
(973) 887-0800
Address:
301 Route 10 East
Whippany, NJ 07981
Store Hours:
Monday - Saturday: 10AM–8PM
Sunday: 10AM–6PM

RESTAURANT HOURS
Outdoor Dining & Cocktails Available:
Monday - Wednesday: 11AM–8PM
Thursday - Friday: 11AM–9PM
Saturday: 11AM–8PM
Sunday: 12PM–6PM

Store News
REASONS TO VISIT CASA DE MONTECRISTO
World's Largest Humidor
with over 4,000 cigars
5,400 Sq Ft Humidor
filled with premium brands like Montecristo, Romeo y Julieta, and many more!
75
humidified lockers for rent
Knowledgeable Tobacconists
stop in and find out more about all the top cigars on the market today!
Casa de Montecristo by JR Cigar
117 reviews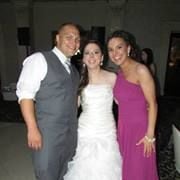 Steven F.
This place is great. Good drinks. Great service.
Food is average. Nothing crazy but not bad.
One of the few places you can get a drink, order some food...
Read Full Review
Irina G.
My friend offered to bring me here. Ona rainy football Sunday afternoon we came here and stayed all day. It's like a candy wonderland for cigar...
Read Full Review